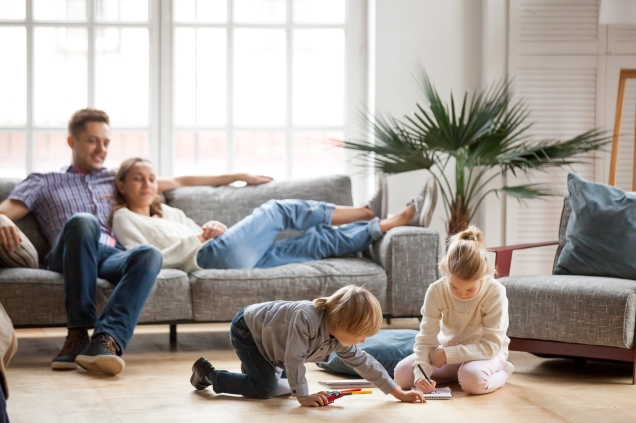 Customer Testimonials
Phil Wiedelman

⭐⭐⭐⭐⭐

We needed our carpet stretched due to wrinkled areas. I called around and couldn't find anyone who could do it until I spoke with Lee. He said they could do it no problem. He came out right away and checked it out and gave us the estimate which was very reasonable. His son came out and did a very good job. Lee and his son were very friendly and knowledgeable. We were very pleased with the quality of the work and service. We definitely will call on them again when we need flooring.
Ben Wilson

⭐⭐⭐⭐

The staff was nice and the location is great. They have a really good selection of samples to look at as well.
Brenda Starkey

⭐⭐⭐⭐⭐

Carpet looks great beautiful job. Thank you.
Dennis Brown

⭐⭐⭐⭐

Very knowledgeable staff and the facility is incredible to show off there merchandise.
Frank R.

⭐⭐⭐⭐⭐

Me and my wife just got new flooring done and it turn out great!
Bob Gettinger

⭐⭐⭐⭐⭐

Great advice ideas and fair price with putstanding service family owned
Tommy Greenwood

⭐⭐⭐⭐⭐

Family owned. Knowledgeable help.
Pat Schuchman

⭐⭐⭐⭐⭐
Johnnie Hogan

⭐⭐⭐⭐⭐
timothy S.

⭐⭐⭐⭐⭐

This is a family business. Mr. Lee Aumsbaugh helped me pick out just the right carpet in their showroom, which is really a well lit home. It did not take long for the carpet to arrive, maybe 2 weeks. A set date was made to have it placed. Lee's son and one other young man came to my home and carefully installed this patterned carpet. It is a bigger room and due to pattern match that needed to be made, and the room is wider than the width of the carpet, those were the factors that increased the cost. The installation went well and they were careful to not mar my recently painted walls and they made sure all was clean when they were done. Lee was in the area, so he stopped in to see how all was going. The carpet looks great and I really do appreciate how professional and helpful this family was to me.
Wendy Pulver

⭐⭐⭐⭐⭐

We just had Aumsbaugh Flooring install vinyl flooring in our home. They are such awesome people to work with - so patient in helping us find a flooring we loved, within our price range. The installer was also a joy to work with - again, patient and professional, great communication during the week he worked in our home. He did the most wonderful job - our floors look so professional with seemless transitions from room to room - or if necessary, professional looking transition strips - and matching trim like we've never seen from flooring companies we've used in the past. Our floors are beautiful and overall, a very satisfying experience with all members of their team!
Mahle Amanhlane China

⭐⭐⭐⭐⭐

Mrs Rebecca Wayne assisted me firstly with obtaining my first profit in forex and stock trading, when we withdraw the initial first amount of $12,400 which she help me earn from just my deposit of $1,000. Her communication throughout both processes was fantastic and she made everything easy for me to understand. I have recommended Rebecca to friends and family who are looking for a friendly and professional Forex/Stock and Crypto Expert trade service. Thanks Rebecca!
Cindy Faupel Shearer

⭐⭐⭐⭐⭐

Carpet installers did a wonderful job. Aumsbaugh Flooring was great to work with!
Kathy Januszewski

⭐⭐⭐⭐⭐

We had our Edward Jones office carpet cleaned by Aumsbaugh. The price was competitive and the cleaning was superior. We would highly recommend them!
Leaha Meinika

⭐⭐⭐⭐⭐

So much to choose from! Excellent service, very helpful. Even toys to keep kids busy while you browse.
Ben Wilson

⭐⭐⭐⭐⭐

Aumsbaugh flooring has a great selection and they have a ton of experience. I highly recommend using them for all of your flooring needs.
Dan Bodamer

⭐⭐⭐⭐⭐

If there was six stars they'd be the store who'd deserved it!